Training Schedule
Register for Fall 2023 classes now!
Classes must be taken in the following order: VRV-IV Installation ($179), VRV-IV Commissioning($249), then VRV-IV Service and Troubleshooting($279).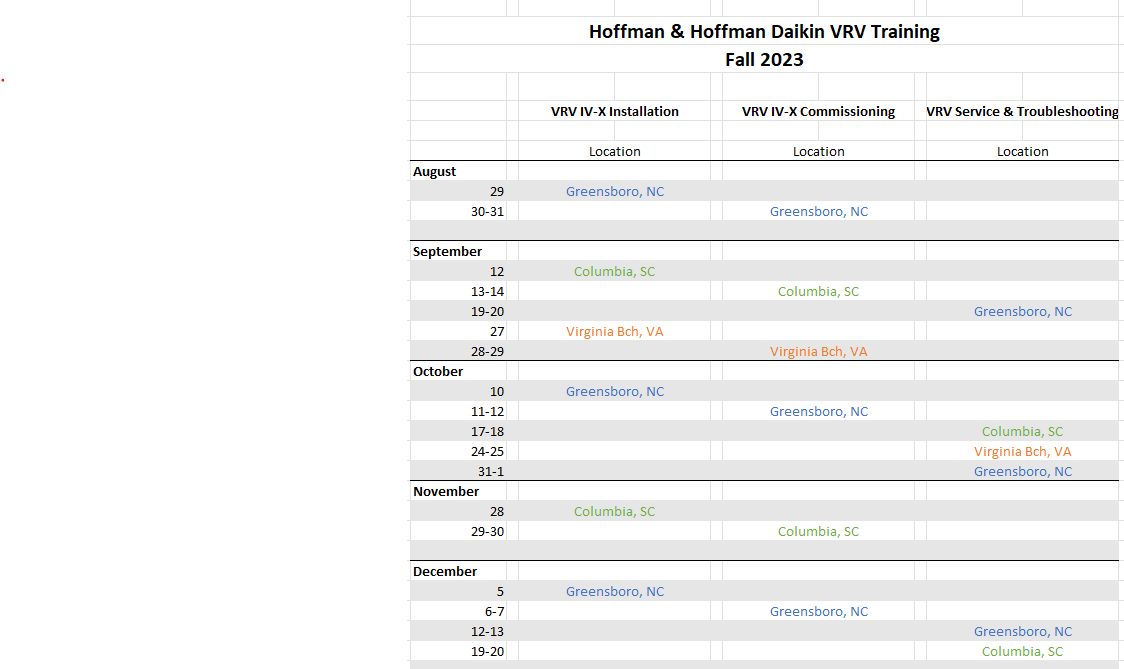 Please click on the links below for any additional information you may need concerning Daikin VRV Training Classes. In order to be registered for the Daikin Class, please ensure you have done these three things:
Fill out and submit the Class Registration Form that is located below for each attendee.
Fill out the Daikin Credit Card Charge Form that is provided below. Please return this to jose.morales@hoffmech.com
Create a Daikin City account. Instructions are provided below for this.